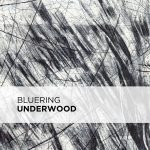 Extemporaneous creation, composition, group listening, gesture, open forms, expression of creative contemporaneity, improvisation, now music, collective breath: these are the keywords to approach listening to the latest project of BlueRing-Improvisers. For years, the Association has dedicated itself to artistic research, exploring 'non-idiomatic' improvisational practices, conduction, and written composition in order to create artistic activities in the field of music and theoretical research, always in a spontaneous and symbiotic dialogue with the visual arts. In order to widen its range of research and create virtuous relationships between young musicians active in the contemporary music scene, BlueRing-Improvisers decided to dedicate its latest project to the realization of an artistic residency and the recording of an album, both of which took place in May 2021. The aim of the group is to investigate the relational dynamics between the musicians, poised between their individuality and the collective gesture, and to experiment with 'new' sound materials and timbres, created by and for instrumental and improvisational know-how. The result is a stable tentet that investigates and will investigate over time – through care for listening and thanks to the spontaneity of an open musical thought – various arts, various idioms, various types of score, and forms of execution, composition, and improvisation.
The first results of this musical and artistic journey took the form of a digital album which is accompanied by a hand-made booklet, with a mixed techniques artwork by Marta Viviani and poetry by Nazim Comunale.
Federico Calcagno – clarinets
Tobia Bondesan – saxophones
Glauco Benedetti – tuba, trombone, trumpet
Francesca Naibo – guitar, effects
Luca Perciballi – guitar, banjo, effects
Federico Zaltron – violin, viola, prepared violin
Francesca Scigliuzzo – cello
Michele Bondesan – double bass
Giuseppe Sardina – percussion, psalterium, objects
Stefano Grasso – vibraphone, drum
Recorded, mixed and mastered by Antonio Castiello and Aldo De Sanctis, at Jambona Lab (Livorno, Italy), on May 29th, 30th and 31st 2020
Available on Bandcamp at this link.